April 6th Spring Election Preview
April 6th Legislative Special Elections
On Tuesday April 6th there will be Special Elections for two vacant state legislative seats:
89th Assembly District: Formerly held by Rep. John Nygren (R-Marinette)

13th Senate District: Formerly held by now Congressman Scott Fitzgerald (R-Juneau)
With the two vacancies, the current majorities in both houses are as follows until after the April 6th Special Elections;
Wisconsin State Senate:
20 Republicans

12 Democrats

1 vacancy
Wisconsin State Assembly
60 Republicans

38 Democrats

1 vacancy
Special Election in 13th Senate District
Former Senate Majority Leader Scott Fitzgerald (R-Juneau) represented Wisconsin's 13th Senate District since he was first elected to the State Senate in 1994, defeating an incumbent Republican Senator in a Republican Primary.
Fitzgerald was elected to represent Wisconsin's 5th Congressional District in November, succeeding Congressman Jim Sensenbrenner (R-Menomonee Falls) who represented the district since first being elected to the seat in 1978.
In his most recent re-election to the State Senate (2018) Sen. Fitzgerald captured 59.1% of the vote against Democrat Michelle Zahn. Zahn also ran unsuccessfully against Fitzgerald in 2014, losing 37.3% to 62.7%
Rep. John Jagler (R-Watertown) won the February Republican Primary with 57% of the vote. Jagler was elected to his fourth term in the assembly in November, serving as Chairman of the Assembly Housing and Real Estate Committee and Co‐Chairman of the Assembly Committee on Mental Health.  Jagler started in the Capitol in 2010 working as Communications Director for then Speaker Jeff Fitzgerald. In 2012, Jagler ran and won his election for the 37thAssembly District. Previously, Jagler had a 20‐year broadcasting career and was host of "Wisconsin's Morning News" on Milwaukee's Newsradio 620 WTMJ, the top‐rated radio program in the state.  Jagler currently is a realtor in the Watertown area, and his family owns an all‐natural dog treat company.
Melissa Winker, D-Oconomowoc, was unopposed in the Democratic Primary. Winker has previously run unsuccessfully for the Wisconsin State Assembly in 2018 and 2020 against Rep. Barbara Dittrich (R-Oconomowoc), losing 41.5% to 58.5% in 2020 and 42.4% to 57.6% in 2018. Winker is a teacher and small business owner.
There will also be two Independent candidates on the April 6th ballot for the 13th Senate District; American Solidarity candidate Ben Schmitz and Trump Conservative Party candidate Spencer Zimmerman.
13th Senate District Historical Performance
2018 Gubernatorial: Walker-58.6% | Evers- 39.7%

2018 US Senate: Vukmir- 54.5% | Baldwin- 45.5%

2016 Presidential: Trump- 57.6% | Clinton- 37.1%

2014 Gubernatorial: Walker-62.7% | Burke- 36.3%

2012 US Senate: Thompson- 56.0% | Baldwin- 41.4%

2012 Presidential: Romney- 55.8% | Obama- 43.1%
Special Election in 89th Assembly District
John Nygren was first elected to the State Assembly in 2006 and had been re-elected since.
After winning re-electing in 2020 with 69% of the vote, Nygren resigned from the Wisconsin State Assembly to pursue a private sector opportunity. Nygren was later named Executive Director of the Wisconsin Association of Health Plans.
Elijah Behnke, 37, of Oconto, who owns and operates a residential and commercial cleaning business won a competitive 5-way Republican Primary with 45% of the vote.
[From campaign website] Elijah graduated from Oconto high in 2001 and went to bible college in Northeast Georgia. Upon moving back to Wisconsin in 2006 he started working for his mother's cleaning business. After studying under her for over a year, he started his own cleaning company due to an increase in business. Over the years his business had grown rapidly.
And then the government stepped in. During the Covid pandemic, the Government stepped in and instituted several bureaucratic measures, which affected Elijah's business. One of the main reasons Elijah decided to run was to stand up for business owners and workers. The Governor classified Elijah's business as nonessential.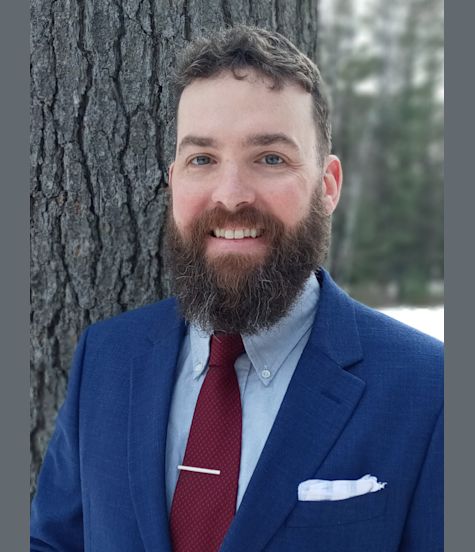 Karl Jaeger, 38, of Marinette as. Jaeger is an IT analyst who serves on the Marinette County Board. Jaeger ran in the general election in November against incumbent John Nygren and received 30% of the vote.
[From campaign website] Jaeger graduated from Northern Michigan University in 2004 with a Bachelor of Science in History. As an advocate of life-long learning, I frequently enroll in continuing education courses, most recently in Business Administration and Finance. I have also earned my Lean Six Sigma Green Belt certification from the UW-Madison School of Business.
89th Assembly District Historical Performance
2018 Gubernatorial: Walker-61.7% | Evers- 36.6%

2018 US Senate: Vukmir- 56.7% | Baldwin- 43.3%

2016 Presidential: Trump- 63.3% | Clinton- 32.4%

2014 Gubernatorial: Walker-62.3% | Burke- 36.6%

2012 US Senate: Thompson- 51.2% | Baldwin- 45.8%

2012 Presidential: Romney- 53.0% | Obama- 46.0%
Superintendent of Public Instruction
For the first time in 20 years, the non-partisan election for Wisconsin's Superintendent of Public Instruction will not have an incumbent on the ballot. Superintendent Carolyn Stanford Taylor, who was appointed to the position by Governor Tony Evers to fill the vacancy his election as governor created, is not seeking re-election to the seat.
Prior to his election as governor, Gov. Evers served as superintendent from 2009 to 2019.
The top two candidates receiving the most votes on February 16th were;
Jill Underly

Deborah Kerr
Jill Underly: 88,796 votes (27.2%)

Deborah Kerr: 86,174 votes (26.4%)

Steve Krull: 20,543 votes (6.3%)

Shandowlyon Shawn Hendricks-Williams: 36,850 votes (11.3%)

Troy Gunderson: 27,452 votes (8.4%)

Joe Fenrick: 14,507 votes (4.4%)

Sheila Briggs: 50,815 votes (15.6%)
Jill Underly: [Excerpted from website] With over two decades of public education experience, including her current 6 years as the Superintendent of the Pecatonica School District and 5 years at the Department of Public Instruction in both Educator Licensing and Title I, Dr. Underly has been committed to ensuring that every child, every day, has the opportunity for a first-class public education in the State of Wisconsin.
As Pecatonica's chief learning officer, administrator, and business manager, Dr. Underly led initiatives to mitigate the open enrollment problems that plague rural school districts. In the summer of 2015, she brought a summer enrichment day camp for local families of elementary aged children, which was awarded a "Standing up for Rural Schools, Libraries, and Communities Award" from the Department and the Wisconsin Rural Schools Association in 2016. In 2017, the Pecatonica Area School District was one of the first public schools to offer a full day 4K program and daycare program at the elementary school. In 2019, the Pecatonica Area School District expanded the program to all district families so they could send their 4K child to preschool every day at no additional cost. This model is now being replicated in public schools, and especially rural schools, throughout Wisconsin.
As a leader at the Wisconsin Department of Public Instruction, Dr. Underly was involved with the development of the online federal grant software program that streamlined requirements and made claiming funds from federal grants seamless, saving business managers and bookkeepers countless hours in paperwork.
D
eborah Kerr: Kerr has 40 years of experience in education, most recently serving 13 years as the Superintendent of Brown Deer Schools.
[Excerpted from interview] I am uniquely qualified to lead DPI in these unprecedented times. My passion for serving children for the past forty-one years, and my experiences at all levels have prepared me for this critical role. Wisconsin needs a leader who will address mental health needs, and advocate for funding to overcome this pandemic. My track record of closing achievement gaps, high graduation rates, and ensuring success for all children in Brown Deer is noteworthy. I am a visionary leader, honored to have served as President of the Wisconsin Association of School District Administrators and the member American Association of School Administrators. I have been the voice of school district leaders at all levels and will continue to do so after elected.
I have four top priorities: Ensure Success for All Students through Equity with Excellence including: Character education, Social-emotional & mental health support; Laser focus on literacy and math; Strength-based pathways; Rigorous & relevant learning Innovate and Personalize Learning for All Students including: Personalized learning; Robust internet; Professional development; Fostering innovations Engage Families and Communities as Partners -Ensure children & families are well served as valued partners; Elevate all children & families; Foster partnerships Lead with Strength and Respect, and Honor all Stakeholders – Increase student achievement & accountability; Honor stakeholders; Tell great education stories; Promote the profession.